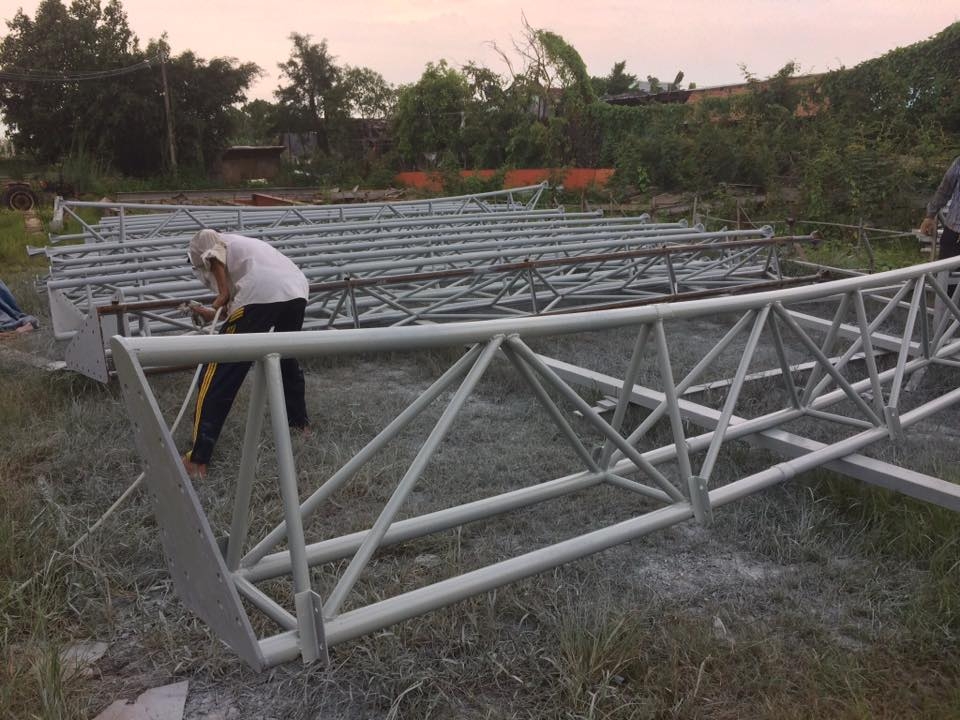 COMPANY - MANUFACTURING - MECHANICAL - CONSTRUCTION CO. TRI , LTD




Over 20 years of experience in the mechanical-mechanical industry, manufacturing and manufacturing construction products. We are a unit specializing in design, production and erection in Ho Chi Minh City and all categories: Zamil Factory, Steel Building Frame, Gas Station, Advertising PANO, Tower Pillar, Antenna ,assembled by high-precision bolts, steel frame bearing structure (WELDING STEEL FRAMEWORK WITH AUTOMATIC WELDING MACHINE)
- Bending pipes: U, I, V, round pipes of all kinds from Phi 16 to Phi 114. Doors, Fences, Stairs, Beds, utensils, decorations are made of Iron, Steel, Aluminum or Stainless steel.
- Roll corrugated iron: make pillars of PANO, WATER WATER .....V .. V ...
- The products of our company are very diverse, have been and are being trusted by customers.
- We understand the needs of customers, so we always update the latest and most popular models with product quality, aesthetic products of high standards.
- Door frames, Gate doors, Stairs, railings. Protective fences with patterns are made of iron.
All interior decoration products made of iron, steel, and aluminum are powder coated with durability under all weather conditions.
- With a team of creative mechanical engineers. a team of skilled and experienced workers, always trying to fully satisfy all needs of customers and serve customers in the most efficient and thoughtful way.
- If you have needs, or suggestions, please send EMAIL to the company (cokhixaydung@gmail.com) (A .. TRI) or contact:
ADDRESS : 41/68/41 Area 5 , Hamlet: 5 , Commune: DONG THANH , H: HOC MON , HCMC, VN
FACTORY: 57 Vo VAN BICH, Commune. BINH MY, .CU CHI DISTRICT, HCMC, VIET NAM
Tax code :0310452616
Mobile phone: 09 44 34 7779 ( Mr TRI )